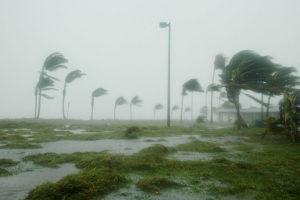 Hurricane Irma cancels cruises, ships return early. Port Canaveral closes Saturday.
Florida faces the 'most catastrophic storm' it has ever seen in the coming hours as Hurricane Irma prepares to unleash tornadoes, a 15ft sea surge, flooding and 130mph winds.
Irma caused widespread cruise cancellations. The cruise ship companies Carnival, Royal Caribbean, Disney, and Norwegian had to cancel cruises or change itineraries because of the hurricane. All the cruise lines have offered either reimbursement or credit towards future cruises for travelers affected by the last-minute change.
Earlier this week, Carnival Cruises announced the cancelation of two cruises scheduled to travel through the projected path of Irma: Carnival Liberty, carrying 4,134 passengers, including crew, was scheduled to leave from Orlando on September 7 and the Carnival Victory, which holds 3,854 and was scheduled to depart on September 8 from Miami. Five other Carnival ships, Glory, Magic, Splendor, Pride, and Ecstasy sailed on modified itineraries to maintain a safe distance from Irma. The Port of New Orleans has hosted a few Carnival cruise ships stranded by a storm for the third time in recent weeks. New Orleans is already home port to two Carnival ships- Triumph and Dream.
Royal Caribbean was forced to change itineraries for three of its ships: the Enchantment of the Seas and the Majesty of the Seas, both scheduled to depart from Florida on September 8 for Bahamas cruises. The Empress of the Seas cruise, scheduled to leave from Florida for Cuba on Sept. 9, has been canceled. Royal Caribbean promised 100% reimbursement and provides a 25% discount for a future cruise. However, to take advantage of the offer travelers will have to book a new cruise in the next 30 days.
Friday, the Coast Guard Captain of Port Canaveral set port condition Yankee for terminals and facilities. On Sept.9, Hurricane Condition Zulu was set, Port Canaveral was shut down and it will remain closed until further notice. Once the storm passes, the port will resume normal operations after an accurate assessment is made.