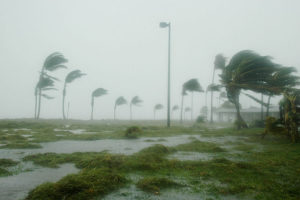 Hermine is quickly gaining steam in the Gulf.
They call it 'the storm that doesn't want to go away'. At least two cruise lines have been forced to change itineraries because of Tropical Storm Hermine.
The storm has been developing in the Gulf of Mexico and moved northeast towards New Jersey and New York over the weekend. Hermine has succeeded to disrupt cruise ship itineraries in the Caribbean and is doing the same for the Northeast now.
Carnival, Norwegian, and Celebrity Cruises have been all forced to alter their itineraries due to the predicted path of a tropical disturbance and to avoid discomfort for their guests.
Norwegian Cruise Line has moved forward the departure time of Norwegian Breakaway in order to get out of New York City earlier and avoid the storm path. The cruise ship departed on a seven-night return cruise to Bermuda at 1,30 p.m. instead of 4 p.m. The passengers were asked to began boarding from 9,30 a.m.
Another cruise line had to do the same. Celebrity Cruises brought forward the departure of Celebrity Summit from Bayonne in New Jersey. The cruise ship departed on a 14-night Canada and New England cruise at 2 p.m. yesterday, instead two hours later as previously scheduled. The passenger began check-in at 9,30 a.m.
Royal Caribbean has not announced any itinerary changes, according to the cruise line's site.