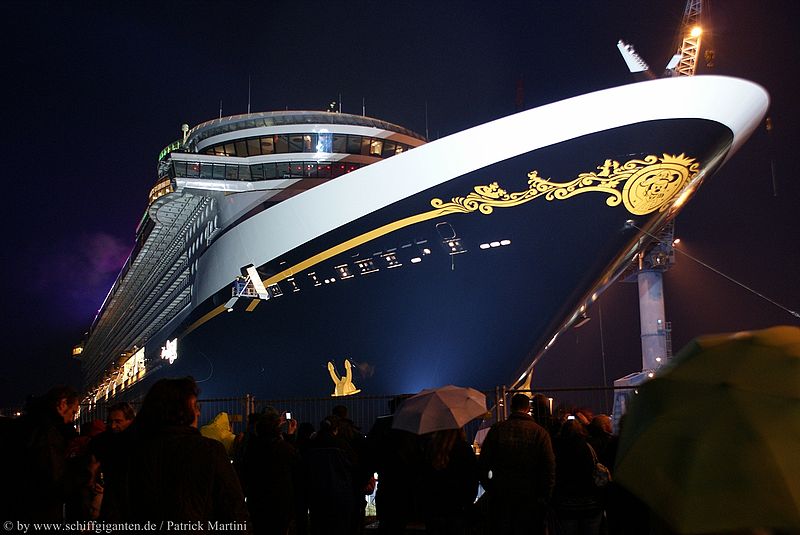 Port Canaveral is among the busiest cruise ports in the world with 4.5 million cruise passengers annually.
Five cruise ships have been spotted docking at the same time in Port Canaveral a day before New Year's Eve. The cruise ships are Royal Caribbean's Grandeur of the Seas, Disney Cruise Line's Dream, Norwegian Cruise Line's Bliss, Carnival Cruise Line's Liberty, and Royal's Mariner of the Seas.
With 73,817-ton and 1,950-passenger capacity, Grandeur of the Seas is one of Royal Caribbean's older cruise liners. Grandeur of the Seas is based in Canada and sails Bermuda and Caribbean itineraries from Baltimore MD. Port destinations include Nassau Bahamas, Cozumel Mexico, Jamaica, Port Canaveral, as well as Coco Cay, the private island of Royal Caribbean in the Bahamas. Disney Dream starts a 4-day itinerary from Port Canaveral on 8 January with stops at Nassau and Castaway Cay. Norwegian Bliss arrived on 30 December from a 6-day sailing to Bahamas and started the new one on 31 January.
It is not the first time five cruise ships have been spotted in Port Canaveral this year. In October, five ships were spotted along with SpaceX's rocket fairing recovery vessel Go Ms. Chief, pulled into the port after sea trials.
According to Space Coast Daily.