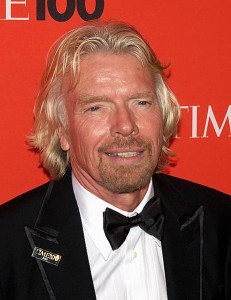 The British entrepreneur Richard Branson officially announced that his latest travel venture, Virgin Cruises is planned to launch from Miami in early 2020. The Virgin founder made the announcement at a press conference on Tuesday, in Miami.
The company had signed a letter of intent with the Finacntieri shipyard in Italy to build three 110,000-ton ships with 1,430 cabins. The ships are expected to be delivered in early 2020, 2021 and 2022. Each vessel will have room for over 2,800 passengers and 1,150 crew members, said Tom McAlpin, Virgin Cruises CEO.
Sir Richard Branson officially announced the formation of the cruise line in December 2014. Then Branson threatened to "shake up the cruise industry". His mid-sized ships would go against the current trend of bigger is better, set by cruise lines like Royal Caribbean and Carnival Corp. that are building mega ships with capacity of 6,000 passengers. Branson is confident that his cruise line would sell cruises even to non-cruisers.
The British entrepreneur told reporters during the news conference that Virgin Cruises' first ship will offer a range of seven-day Caribbean cruises, departing from Miami on Sundays.
The eccentric billionaire arrived at the news conference by helicopter, through a cloud of red smoke and wearing a cherry red captains hat with matching shorts and boat shoes, and then he posed for pictures flanked by two models.
 According to Miami-Dade County Mayor Carlos Gimenez, the new cruise line will mean more business and jobs opportunities for the community.