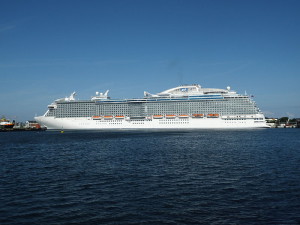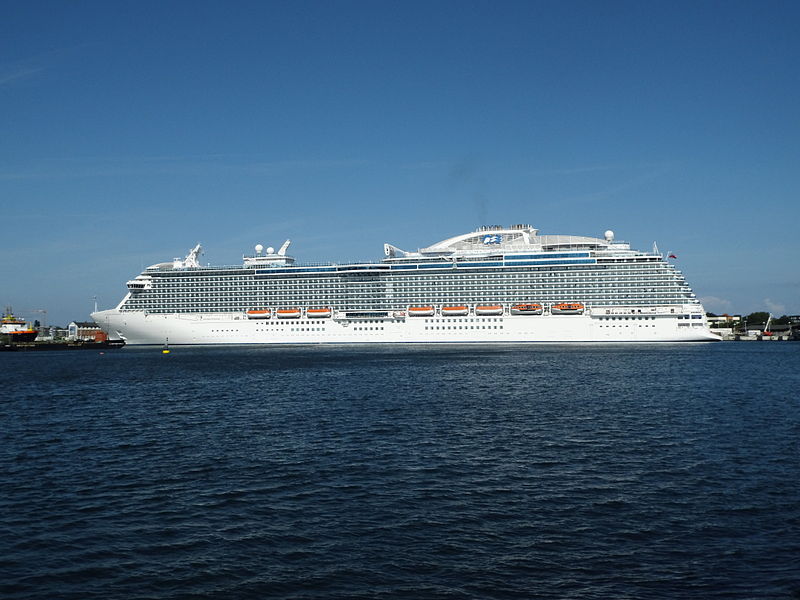 Royal Caribbean cancels cruise and sends ship on humanitarian mission to Puerto Rico, nearly 2,000 evacuated.
The cruise line is canceling the September 30 sailing of one of its cruise ships to help victims of Hurricane Maria, officials of the cruise line announced a few days ago.
Royal Caribbean has sent Adventure of the Seas, which holds up to 3,800 people, to pick up evacuees and deliver much-needed supplies to Caribbean islands in the wake of Maria. The cruise line canceled an upcoming cruise of its ship to send supplies and help people.
Adventure of the Seas delivered aid to San Juan, St. Croix and St. Thomas, which were hit by both Hurricanes Maria and Irma. The ship arrived in San Juan Sept. 27 and took evacuees to Fort Lauderdale. The evacuations came as thousands of people had been stuck inside Puerto Rico's main airport in San Juan.
Royal Caribbean started offering aid after Hurricane Irma devastated a wide area of the Caribbean earlier this month. So far, the line has evacuated almost 2,000 people and has promised donations of up to $1 million to help with Irma relief.
Other cruise lines are also delivering supplies and making donations.
Following Hurricane Irma, Carnival sent out 11 ships to deliver supplies to islands in the Caribbean. Its ships made stops in Antigua and St. Kitts to drop off deliveries during regular cruise trips.
Norwegian Cruise Line is donating $600,000 to help in the rebuilding process in Puerto Rico, the Florida Keys and the Caribbean. The cruise operator is working with the disaster relief group All Hands Volunteers to help rebuild schools and infrastructure in Puerto Rico and vowed another $1.25 million in donations.