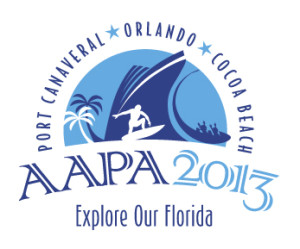 For the first time in its 60-year history, the Canaveral Port Authority will serve as host of the American Association of Port Authorities' annual convention, which takes place Oct. 13-17.  And, for the first time in AAPA's 102-year history, the business meetings for its international conference will be split between two locations: Port Canaveral, Fla.-one of the world's busiest cruise ports with growing cargo; and Orlando, Fla.-one of the busiest American cities for conferences and conventions.
The Annual Convention and Expo is AAPA's largest membership meeting of the year. Held every fall in a different port city, the Convention includes technical and policy committee meetings, business sessions and social events allowing port professionals and stakeholders in the marine transportation industry to exchange views and expand business contacts. The Expo is an integral part of the convention program providing opportunities for networking and exchange of ideas.
As part of the convention's informative business program, a host of presenters from both the private and public sectors will discuss topics ranging from global and economic trade recovery to perspectives on the future of public port authorities.  Keynoting the program will be U.S. Department of Transportation Deputy Secretary John Porcari, as well as Canadian Ambassador to the United States Gary Doer and Disney Cruise Line President Karl Holz.
The AAPA Annual Convention is the premier Western Hemisphere gathering of the seaport industry and includes an industry exposition featuring companies in the port services industry. The AAPA annual expo is the place to exhibit to reach top decision-makers from port authorities, marine terminal operators, integrators, engineering firms and key industry executives.