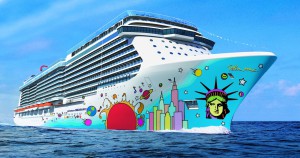 The winter storm Grayson brought some changes to cruise ship schedules.
The monster storm hit the US East Coast during the first week of January. Although no cruise ports are closed at this time, the storm impacted a few cruise ship itineraries.
The biggest issue with cruise ship sailings was in New York City. Cunard's Queen Mary was forced to remain in New York for an extra day on its transatlantic crossing to Southampton.
Another ship impacted by Grayson is Norwegian Cruise Line's Breakaway. The ship was scheduled to end its seven-night Bahamas and Florida sailing early on Friday, January 5. However, it came into port a few hours later in the day.
Read more here.