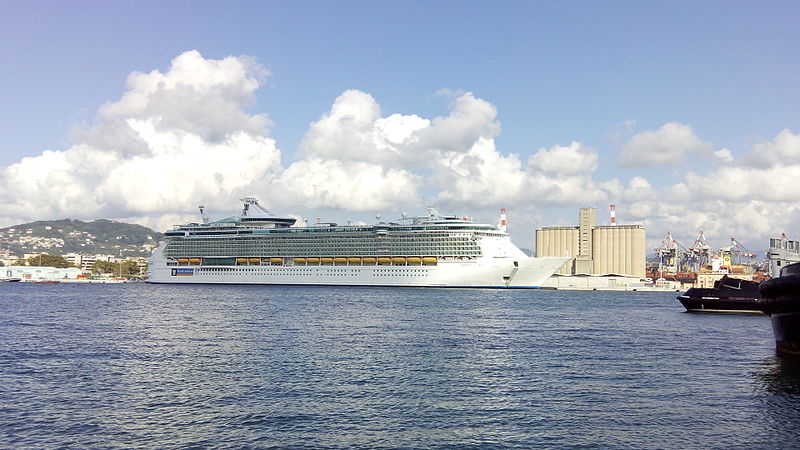 Royal Caribbean will be taking on-board entertainment on its Quantum class cruise ships to a level beyond that one can find on any existing reputable cruise ship.
The first two cruise ships of the new class, the Quantum of the Seas and Anthem of the Seas that are currently under construction and will debut in November 2014 and in April 2015 respectively, include such features as a skydiving simulator, the largest sports complex with bumper cars, a roller rink, staterooms with virtual balconies with real-time ocean views, the North Star, a jewel-shaped glass capsule, ascending guests over 300 feet above sea level and offering them breathtaking views of the ocean.
However, the signature venue that will offer the guests on each ship a first-at-sea onboard experience is a multi-level vast room Two70°, offering 270-degree panoramic sea views through floor-to-ceiling glass walls spanning almost three decks at the stern of the vessel.
By night, it transforms into an entertainment center and offering guests unique live performances combined with innovative visual technology. Six Roboscreens each over seven feet high and controlled by powerful robotic arms will move in synchronization to the show's music and dance, twisting solo, or uniting as one, and will provide an extraordinary experience.
"The entertainment in Two70° is simply magical. We've always brought the best of land to sea, but in Two70° we are creating something that has never been done anywhere else in the world." said Nick Weir, the Vice President of Entertainment at Royal Caribbean International.