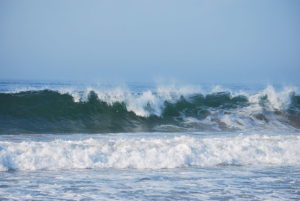 Cruise lines have been forced to change several ships' itineraries due to Hurricane Matthew. Royal Caribbean, Carnival and Princess Cruises have rerouted ships in the Caribbean. Among the affected ships are Allure of the Seas, Enchantment of the Seas, Adventure of the Seas, Carnival Sensation, Carnival Splendor and Island Princess.
The National Hurricane Center is warning that Hurricane Matthew that brought wind gusts from 50 mph to 60 mph and heavy rain of up to 3 inches, is expected to cause life-threatening swells that would affect the coasts of Jamaica, Aruba, Puerto Rico, Hispaniola, Bonaire, Curacao, eastern Cuba, Venezuela and Colombia during the next few days.
Carnival Sensation will not stop at Half Moon Cay and Grand Turk. The ship will visit Mexico's Costa Maya on Monday, October 3 and Cozumel on Tuesday.
Carnival Splendor has reversed the order of port calls. The cruise ship departs from Miami on Sunday and then it will stop at Cozumel on Tuesday, Grand Cayman Wednesday, Ocho Rios and return to Miami at 7 a.m. Saturday. The rest of the Carnival sailings will operate as scheduled.
Island Princess has changed its October 5 call to Arubafor for a visit to Grand Cayman on October 4.
Enchantment of the Seas canceled the stops at the Bahamas on Sunday; instead the ship will now go to Cozumel. Allure of the Seas will not change its itinerary. Only call dates and times have been modified.
There is no information for other cruise ships' itinerary changes.