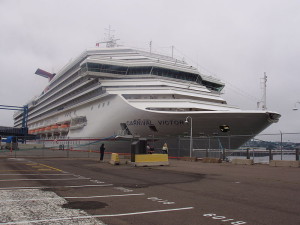 Expedia CruiseShipCenters, one of the world's largest online travel booking sites, is looking to expand its presence in Central Florida. According to a news release, the company is planning to develop nine new retail centers in Central Florida during the next three years.
Under a new development plan, the company is aimingto open six new CruiseShipCenters in Orlando and the remaining locations in Kissimmee, Rockledge, Titusville and Palm Bay. The location in Rockledge will be the first of the new locations that will open in October.
The expansion into Central Florida is part of the company's overall plan to add 150 new locations in the next three years in six cities around the country. The Vancouver-based outfit is looking to find new franchise partners across the country, including in New York, Los Angeles, San Francisco, Atlanta and Seattle.
Matthew Eichhorst, President of Expedia CruiseShipCenters said in an interview that the company has been growing consistently since 1987 and it has "the backing and support of one of the biggest travel brands. He added that the company is already "the dominant travel franchise in Canada" and now it is ready to "grow its foothold in the U.S."
The cruise agency franchiser officials say they see growth potential in South Florida, too as it is home to the world's busiest cruise ports- PortMiami, Port Canaveral and Port Everglades.
According to industry specialists, cruising is the fastest-growing category in the leisure travel market with plenty of fresh potential in the U.S. where only 20 percent of the population has ever cruised. Miami and Orlando are seen as prime development markets for many cruise agency franchisers.