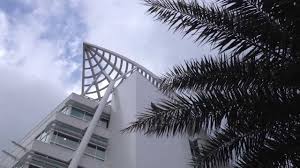 Port Canaveral appeared to be a major entertainment venue last Saturday as it attracted more than 5,000 rock fans from across the country for the Summer Nationals concert series during a spectacular evening and beneath the new Exploration Tower last Saturday.
The punk rock concert was headlined by Bad Religion, Pennywise and The Offspring. The car parking was convenient and all the restaurants in the area looked busy.
Although there was a large crowd, the concert was trouble free and there was only one arrest, reported Brevard County Sheriffs.
Along with the cruise and cargo ships, the new concert and events area at the Port's spectacular Exploration Tower, which opened to the public in November last year, is expected to pump millions of dollars into the local economy.