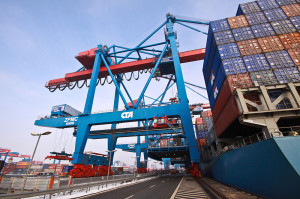 A $1, 6 million grant has been allocated to Port Canaveral by the Port Security Grant Program Funding (PSGP) and will be used for a new port-wide cyber security program, software that will integrate the existing security systems and resources into a single unified platform, and new CCTV cameras for the port's new container terminal.
A part of the funding, $225,000 will be used for a phased comprehensive plan to evaluate, develop and implement the new cyber security program. The first phase will cover identifying needed resources, software, personnel and equipment. Another $728,438 the Port Authority will use toward deployment of software that will allow for planning and analysis with its existing surveillance system. With the rest of the grant, new CCTV cameras will be purchased for the new container terminal and backup area.
"With the March 2015 opening of a new container terminal, we are pleased this grant will help us with state-of-the-art technical security as we expand our cargo operations for the growing Central Florida market," said Port Canaveral CEO John E. Walsh.