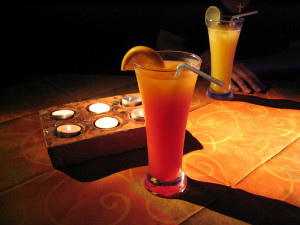 The Ritz-Carlton Hotel Company announced on Thursday that it will soon enter the cruise industry.
The luxury, five-star hotel chain, which is owned by Marriot International MAR, will debut the Ritz-Carlton Yacht Collection, a fleet of three 298-passenger ultra-luxe vessels: somewhere between a private superyacht and a small ocean liner.
The first ship will debut in late 2019, followed by a second one in 2021, and a third starts sailing in 2022. Reservations will start in May 2018, announced from the company.
The vessels will sail for seven to ten days to various destinations like the Mediterranean, Northern Europe, Latin America, and the Caribbean. The aim of the company is to visit ports which larger cruise ships cannot access – the luxury yachts will be able to dock in smaller ports like Cartagena, Colombia, or Capri, Italy and St. Barths where big companies like Carnival can't access.
The Ritz-Carlton Yacht Collection comes with larger rooms, more dining options, and common space for guests to relax onboard. Each ship is custom-built, will measure about 690 feet and include 149 suites, each with a private balcony, and 1,500 square-foot duplex penthouse suites. The ships will 298 guests each. In comparison, small cruisers can carry upwards of 650 passengers, so these ships will give guests a much more intimate experience.
According to the Ritz-Carlton Hotel Company, these ships will accommodate the "the 1% of global travelers".