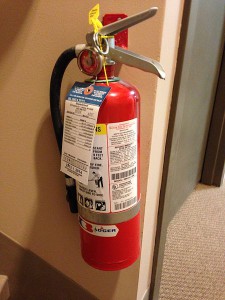 A fire broke out aboard Royal Caribbean Freedom of the Seas Wednesday injuring one crew member. Passengers were moved to assembly stations but not evacuated.
The incident happened at about 9:30 a.m. while the cruise ship was pulling into the port of Falmouth, Jamaica. Royal Caribbean International said on its Twitter page that the fire started in a mechanical area and was extinguished a short time later. The passengers were told to put on their life jackets and gather on the deck. The fire suppression system for the vessel was immediately activated and the fire did not spread. Photos posted on social media showed a thick plume of grey smoke coming from an upper deck of the 154,407-ton Freedom of the Seas.
The Miami-based cruise line stated that there were no injuries to any guests. Only one crew member was treated for first-degree burns. However, the company did not immediately provide any information about the injured crew member.
When in 2006 the 1,112-foot Freedom of the Seas started operating, it was for a time the world's largest cruise ship. Later, it was eclipsed by several larger cruise vessels and it is currently the sixth largest cruise ship in the world. Earlier this year, the ship has undergone a massive ranovation that included additional 67 new cabins and new restaurants, as well as new entertainment facilities.
Port Canaveral-based Freedom of the Seas can accommodate 3,634 passengers and 1,300 crew members. However, the company hasn't said how many were aboard when the incident happened. At the time the cruise ship was in the midst of a seven-night cruise that deperted from Cape Canaveral with stops in Labadee, Haiti, defore heading to Falmouth, Jamaica, George Town, Grand Cayman and Cozumel, Maxico.
.