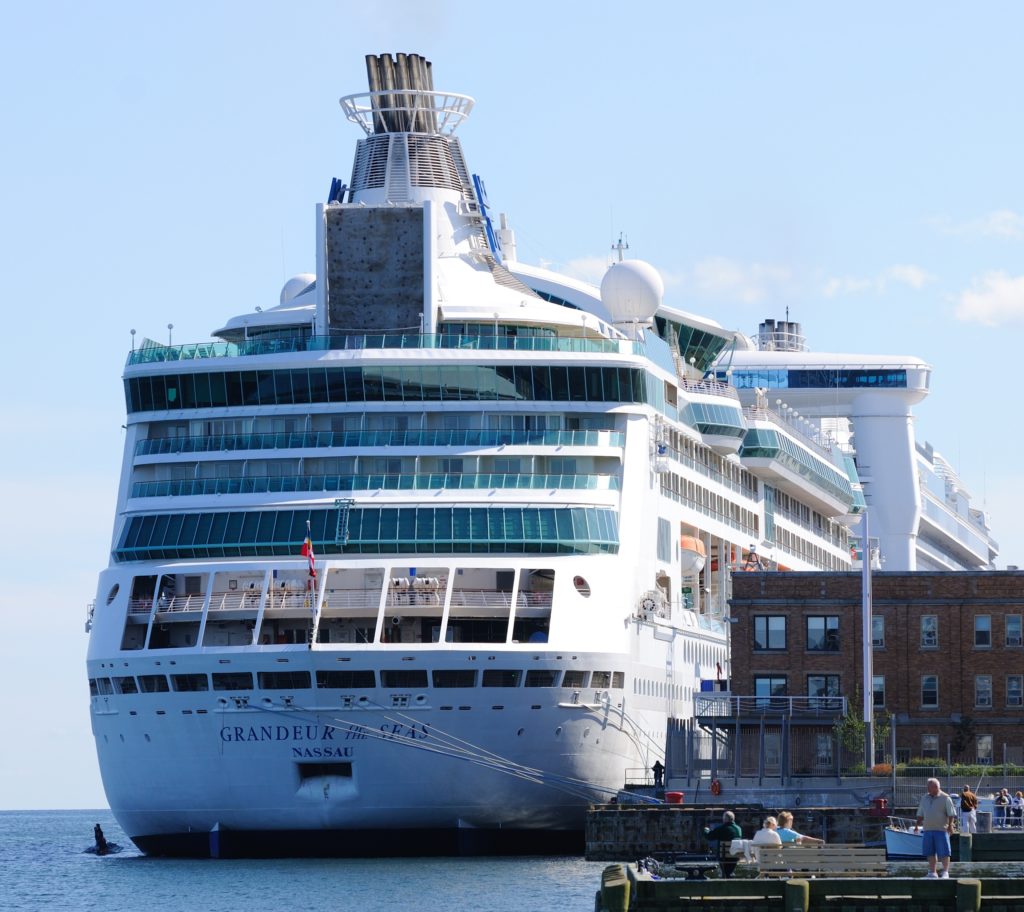 Royal Caribbean cruise ship Grandeur of the Seas canceled its cruise due to an engine issue, shortly after the vessel left its home port in Baltimore, Maryland on Saturday. As a result, the ship had to return to the port and cancel the trip, which included a call to Bermuda. Grandeur of the Seas is over 73,800 gross tons and has a guest capacity of 1,900 at double occupancy.
Soon after the ship departed on Saturday, guests were sent a letter informing them of a technical problem with one of the ship engines and an explanation of what is happening next. Grandeur of the Seas was originally scheduled to sail a 5-day cruise which included an overnight call to Bermuda on September 2 – September 3 the engineers had to assess the engine issue and as a precaution, the sailing needed to be canceled as Grandeur of the Seas could not spend much time in Bermuda. The ship returned to Baltimore and passengers were able to stay onboard until September 1st.
The cruise line is refunding the full price of the cruise fare. Also, to make up for guests not being able to enjoy their vacation the cruise operator is providing a 100% future cruise credit. All shore excursions or pre-cruise packages are also being refunded.
The cruise operator hopes that the engine problem can be resolved so the next and much longer 9-day cruise to Canada and New England will go ahead as planned on September 5.
Not so long ago, the Carnival Dream had an issue with its propulsion system and had to cancel a call in Mexico.