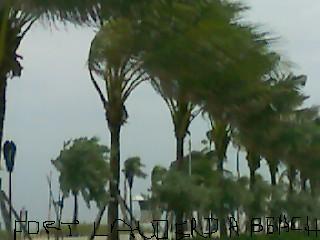 Major cruise line operators have changed the itineraries of some cruises to avoid Hurricane Dorian.
Cruise ships sailing from Port Canaveral have changed their itineraries to avoid the tropical storm.
Dorian has forced cruise lines to shift their ships out of the storm path, while at the same time shutting down operations at private islands. In addition to voyages changed into longer trips, Royal Caribbean also closed down CocoCay, the theme-park like island in the Bahamas with a water slide that rises 148.5 feet above the mostly flat island. CocoCay won't be taking any cruise ships though Tuesday, September 3.
Port Canaveral remains close to the projected path of what is expected to be a Category 4 hurricane when it strikes, so it was placed under hurricane condition "x-ray" by the Coast Guard. Port Canaveral officials expect to limit operations if the storm path stays as it is.
The storm is expected to become a dangerous storm through the weekend, according to the National Hurricane Center.
Royal Caribbean's Allure of the Seas, Harmony of the Seas and Symphony of the Seas have their itineraries modified from eastern to western Caribbean routes. Meanwhile, Disney Cruise Line changed the itinerary of its Port Canaveral-based Disney Fantasy the same way to keep the ships out at sea avoiding Dorian and avoiding potential port closures that may happen after the hurricane touches land.
Cruise ships sailing from PortMiami and Port Everglades have had their itineraries changed, too.
According to USAToday.