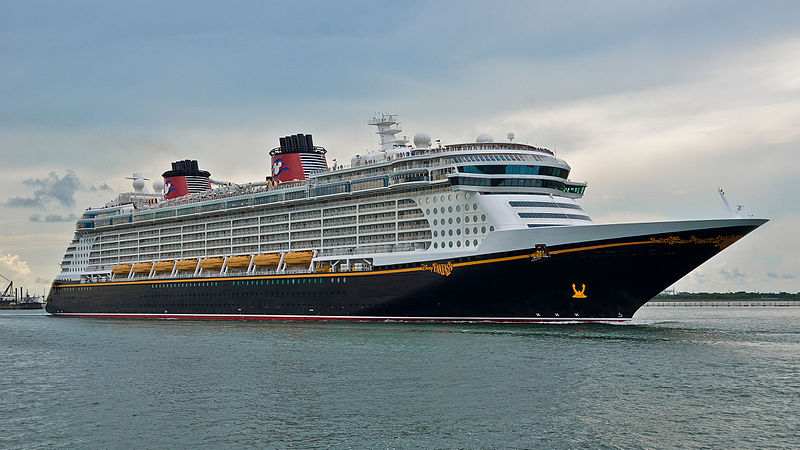 Recently, a video taken by a passenger aboard the Disney Fantasy cruise ship was posted on Twitter. It shows a test dummy tied to a rope and being dropped over the railing of a passenger balcony at the stern of the Disney Fantasy , violently twisting at the end of the rope, and then being slowly pulled back up to the balcony. The crew apparently dropped and retrieved the dummy several times.
A number of people on Twitter questioned what was happening, with many guessing that Disney may have been testing a man overboard system. After many speculations, the tweet and video were deleted.
Two days ago, the Disney Fantasy was in port in Cape Canaveral, having returned from a seven-day sailing to Mexico, Cayman Islands, Jamaica, and the Bahamas. Then the ship left from Port Canaveral on a week cruise to Aruba, Barbados, Martinique, St. Kitts and the Bahamas. The video was apparently taken while the ship was in Castaway Cay in the Bahamas.
Cruise lines are usually super-secret when it comes to whether their ships have man overboard systems and on what type of system is installed. Disney has never publicly admitted which man overboard system it has or whether it has even has an effective automated system like this, as required by the 2010 Cruise Vessel Security and Safety Act.
According to Cruise Law News.