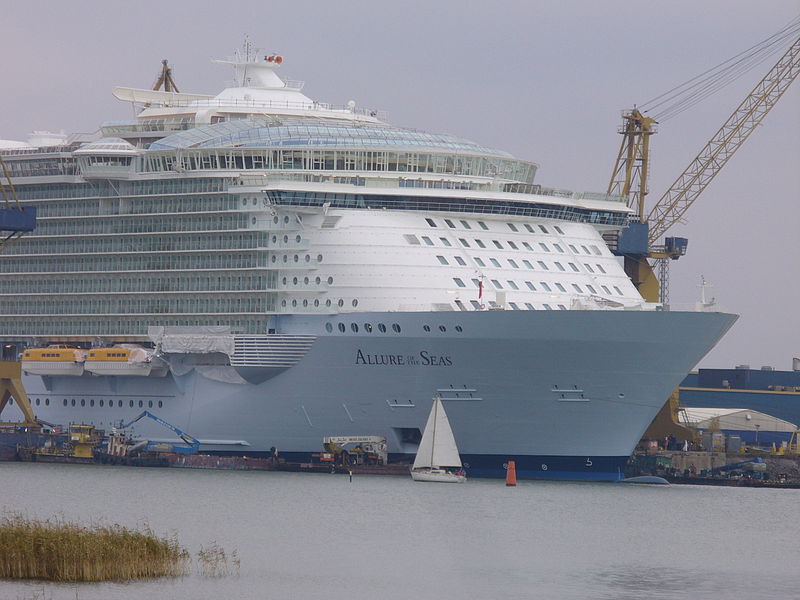 Royal Caribbean is planning a two-month, $165 million overhaul of Allure of the Seas in spring 2020. The makeover will give the ship some of the same iconic features as the other three Oasis-class ships.
The overhaul includes the 10-story dry slide The Ultimate Abyss and The Perfect Storm, which is a trio of water slides with see-through panels so you can enjoy the views as you go down. The record-breaking slides already exist on sister ships Harmony of the Seas and Symphony of the Seas, which are both based in the US.
Aboard Allure of the Seas they will accompany the new pool deck with a bigger selection of seats, including daybeds, hammocks, and swing seats. Also, new whirlpools on the top deck and a new adults-only Solarium will be added.
Allure of the Seas debuted in 2010 and held the title of world's largest cruise ship for almost 6 years. The vessel is larger than her sister Oasis of the Seas (2009) and in slightly smaller than Harmony of the Seas (2016) and Symphony of the Seas (2018).
Allure of the Seas is currently based out of Florida's Port Everglades and will reposition to PortMiami in November 2020.
The 58-day makeover will take place in March and April 2020 ahead of the Allure's summer sailing season in the Mediterranean when Allure of the Seas will be based in Europe with Barcelona as its home port.
According to Orlando Sentinel.