Cruise lines offer more and more short cruises every year because people want them. Just a few years ago, if you wanted to take a short cruise, you didn't have many choices of ships or destinations. Now you can find plenty of options for three-to-five day cruises in the in South Florida, the capital of the short cruise.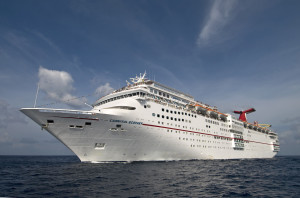 "What we found is that short cruises are very convenient, they're affordable because of the shorter itineraries, and there is a real variety," said Terry Thornton, a senior vice president with Carnival Cruise Lines, ticking off the islands where short-cruise ships out of South Florida call. "So you're not sacrificing destinations for the shorter cruise. It's a good, convenient, affordable cruise that takes you great places."
For consumers, short cruises are cheaper, give them another option for a short getaway, and offer a chance for first-timers to sample cruising or a new cruise line at less cost than a week-long cruise. For cruise lines, they are a way to introduce themselves to new customers and maybe win them over for a longer cruise.
Find more on this topic on OrlandoSentinel.
No matter the length of the cruise you choose, we can provide you the transportation!