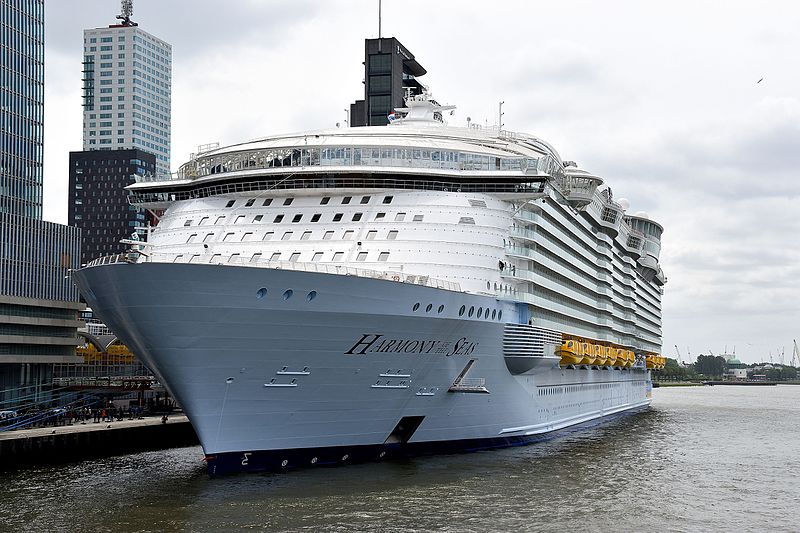 Two Royal Caribbean cruise ships are scheduled to sail out of Port Canaveral  Monday afternoon for the first time.
Harmony of the Seas and Mariner of the Seas are currently homeported at Port Canaveral.
They both will begin sailing from there on Monday afternoon, May 6. A "wave-out" event is planned on the west side of Jetty Park for their departure. Free bandanas, t-shirts, ice cream, and bottled water will be available.
Excitement and anticipation are high at Port Canaveral as the port prepares to welcome the two newly home-ported cruise ships.
On Monday, May 6, Royal Caribbean's Harmony of the Seas, the second largest cruise ship in the world, and Mariner of the Seas, fresh from a multi-million dollar refurbishment, will start sailing from Port Canaveral.
The Harmony of the Seas which is able to host 6,687 passengers in 2,747 cabins with a crew of 2,100, offers to its guests innovations such as the tallest slide at sea, the Ultimate Abyss, as well as the Perfect Storm water slides and a children's water park, Splash-away Bay.
Built in 2003, Mariner of the Seas is one of five Voyager-class cruise ships of Royal Caribbean and can carry 4,252 passengers. Royal Caribbean had Mariner of the Seas refurbished in 2018 at a cost of $120 million.
Port Canaveral officials are planning a celebration on Monday, May 6 at 3:30 p.m. at Jetty Park to "wave-out" the ships as they set sail.
According to Space Coast Daily.