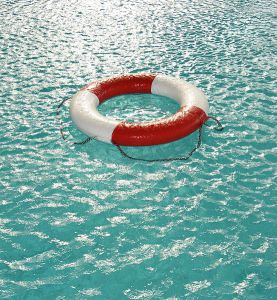 Disney Magic crew has staged a dramatic rescue of a guest on Royal Caribbean ship Oasis of the Seas who fell overboard from his liner during a luxury cruise and then holidaymakers spot him in water.
The incident happened last Thursday morning. The 22-year-old man was a guest of the world's largest cruise ship, when suddenly he fell overboard just outside of Cozumel in Mexico. Luckily, the man was spotted by Scott Campbell, a passenger on board the Disney Magic, a Port Canaveral-based cruise ship, that was approaching the port for a scheduled port-of-call stop. At 6.30 am Mr. Campbell and his daughter were on the balcony of their cabin when they heard the man's screams and spotted him in the ocean. Campbell raised the alarm and the Disney crew lowered a lifeboat into the water. Then the man was transported to a local hospital where he was treated before being flown back to the U.S. The rescued passenger says that he does not remember how the incident happened.
Royal Caribbean confirmed that a man "went overboard" and added: "We are grateful for the other ship's assistance."
David Hearn, of Marietta, a passenger on board the Disney Magic cruise liner captured the rescue and posted a video on YouTube that shows the man in the ocean and the oncoming orange lifeboat. Hearn says that the man was incredibly lucky and if they were a little bit further away, they never would have heard him screaming. You can see the video here.
The incident is raising questions about the safety of the passengers onboard and whether the cruise ships have the right equipment to detect when one of the guests goes overboard.