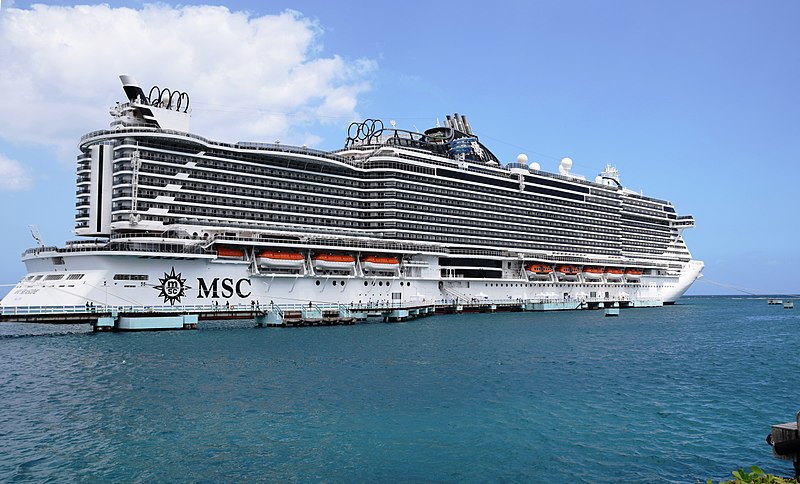 MSC Cruises to base ships at Port Canaveral next spring, starting November 2020 and becoming the fifth cruise line here.
MSC Cruises announced Thursday that it will begin sailing from Port Canaveral for the first time this winter and offer a year-round presence.
Starting with the MSC Seaside from November to March 2021 and followed by the elegant The MSC Divina that begins sailing at the end of March, the Swiss-based cruise line becomes the fifth major cruise line to have ships based at Port Canaveral.
According to a recent press release, MSC Cruises, known for its upscale ships, will base the MSC Divina next spring at Port Canaveral, the world's second-busiest cruise port, ranked by passenger volume.
The cruise line announced that travelers can book MSC Cruises' sailings from Port Canaveral online at MSCCruises.com or through their preferred travel advisor.
The MSC Seaside guests can choose from three-, four- and seven-night itineraries from November 2020 to March 2021, with stops at George Town, Cayman Islands; Cozumel, Mexico; and Nassau and Ocean Cay MSC Marine Reserve in The Bahamas.
The MSC Divina itinerary options include three-, four- and seven-night itineraries departing on Sundays and Thursdays.
The MSC Divina will replace her sister MSC Seaside in Port Canaveral in March 2021. The cruise ship will offer a diverse set of three-, four- and seven-night cruises until November 2021, and visiting George Town, Cozumel, Nassau, and Ocean Cay.
According to SpaceCoastDaily.