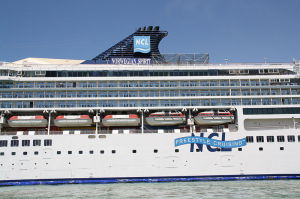 Norwegian Cruise Line Holdings Ltd. which is the third largest US cruise operator, has recently announced that it has agreed to acquire Prestige Cruise International in a deal valued more than $3 billion in cash, including the assumption of debts and about 20.3 million shares of common stock, according to some sources.
Committed financing for the deal is being provided to Norwegian Cruise by Barclays, J.P. Morgan Securities LLC in conjunction with Deutsche Bank.
The deal would give Norwegian control of Prestige Cruises' two brands, Oceania Cruises and Regent Seven Seas, marketed as high-end luxury vessels.
Miami-based Norwegian Cruise Line, a company with value of $6.8 billion, competes with its rivals: Carnival Corp., owning luxury cruise lines Cunard and Princess, and Royal Caribbean Cruises Ltd., owning Celebrity Cruises.
Prestige, also based in Miami, was created by private-equity Apollo Global Management LLC in 2007. Apollo has a 20 percent stake in Norwegian Cruise whose shares rose 11 percent last month. Prestige has eight cruise ships in routes spanning Russia, Scandinavia, North America, the Mediterranean, South America, Africa and Asia. It had revenues of $1.2 billion in 2013, up 6 percent from 2012.
Norwegian operates 13 cruise ships traveling to Central America, the Caribbean, the Mediterranean, the Baltic and North America. It posted revenues of $2.57 billion last year, up 13 percent from the previous year.
Under the terms of the deal, Prestige's shareholders could get another $50 million in cash if certain financial performance targets are reached in 2015.
The two other major Norwegian shareholders, Genting Hong Kong Ltd. a TPG Capital have already signed off on the deal. Together, they own almost 36 percent of the cruise liner.