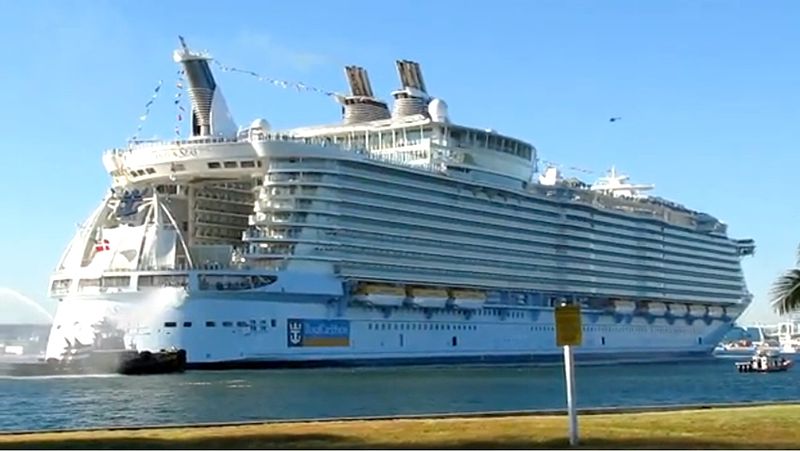 In winter months, passengers onboard cruise ships run a far higher risk of contracting a virus than summer travelers.
The Diamond Princess is currently being quarantined in Japan because of the coronavirus, scientists analyzed almost 120 serious virus outbreaks aboard cruise ships over the past decade. All of them are recorded by the US Centers for Disease Control. Any ship that stops at the US and which has an outbreak of gastrointestinal illness aboard must report it to the Centers for Disease Control.
The figures show that January is the riskiest month to begin a cruise, with 19 outbreaks occurring between 2010 and 2019.
Last year the number of outbreaks was below the annual average of 11.8, however, more than 1,500 travelers on voyages involving the US were infected in serious outbreaks during 2019, with an average of 5.7 percent of passengers on each cruise ship the virus stroke.
The worst-affected voyage, accounting for more than one-third of cases in 2019, was a Royal Caribbean January departure. One of the world's biggest cruise ships Oasis of the Seas set sail from Port Canaveral in Florida on 6 January 2019, hundreds of passengers and 31 of the crew – contracted norovirus, which causes sudden vomiting and diarrhea. The disease is also known as the "winter vomiting bug". All passengers were kept aboard when the ship called at Falmouth, Jamaica. The ship returned to her homeport a day early, and passengers were given a full refund.
Other large outbreaks in 2019 – with more than 100 passengers infected – were aboard the Island Princess in February, Aida Diva in September and Norwegian Joy in November. The last one was attributed to an unknown virus, but the rest were confirmed as norovirus outbreak.
According to  MSN.