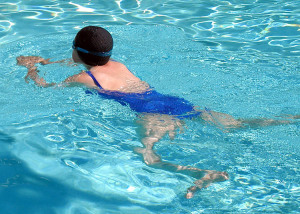 A young girl drowned in a swimming pool aboard a Norwegian Cruise Line ship off the Carolinas last Sunday afternoon, officials reported. The ship immediatey changed course for Port Canaveral, Florida, arriving about noon on Monday.
The 91,740-gross-ton ship was sailing a 7-day Bahamas and Florida cruise that departed from New York last Saturday. The Norwegian Gem was in Atlantic waters about 75 miles from Myrtle Beach, South Carolina on the United States east coast, when the 10-year old girl drowned.
Norwegian Cruise Lines spokesperson Vanessa Picariello released a statement on behalf of the company. The statement said that the girl was discovered unresponsive and ship's medical team administred CPR but to no avail.
After the tragedy happened and about an hour after the 4 p.m. incident, federal authorities were contacted to conduct an investigation, according to the Coast Guard Petty Officer 2nd Class Nate Littlejohn. No further details about the circumstances surrounding the death were shared. The Norwegian Gem will be back in New York on May 23rd.
There have been a number of drownings and near-drownings in the cruise ship swimming pools during the last years. Last year, a child aboard Disney cruise ship was seriously injured and the company paid a multi-million dollar settlement. After the incident, Disney introduced lifeguards on its ships. No other cruise line has started employing lifeguards.