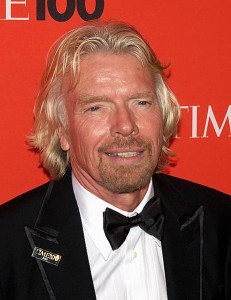 The British entrepreneur Richard Branson intends to launch a new fleet of Virgin cruise ships. He plans to build two large ships quite from scratch that will start sailing from Port Miami through the Caribbean and the Mediterranean regions. The two new ships will be based at Miami and it would take a while to launch the project because of the ship-building process.
The project is said to be worth $US1.7 billion and the most of the funding has been raised.
Two weeks ago, it was reported that the Virgin founder and eccentric billionaire was looking for Arabian Gulf investors including from the UAE for his cruise line project.
When asked, he said his cruise ship project was on track and he was in discussions with potential partners from Abu Dhabi but declined to give more details. However, he said he hopes that his cruise ships would be attractive mostly to younger market.