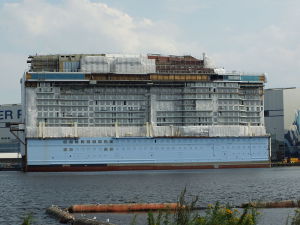 U.S. Sen. Bill Nelson, D-Orlando, has called for the National Transportation Safety Board to investigate the circumstances surrounding the incident.
Four people were injured on Royal Caribbean's Anthem Of The Seas after hurricane-force winds and waves battered the huge vessel off the South Carolina coast.
The ship, with more than 4,500 guests and 1,600 crew members, was on its way from Cape Liberty in New Jersey to Port Canaveral for a port-of-call stop, before it was to head to the Bahamas when it ran into high winds and rough seas in the Atlantic Ocean over the weekend.
More on the topic here.