Port Canaveral Transportation provides transportation to all cruise lines Disney Cruise Lines, Carnival Cruise Lines, Royal Caribbean Cruise Lines, and Norwegian Cruise line. We offer quality ground transportation between the cruise terminals at Port Canaveral and all major transportation hubs, resorts, hotels and attractions in Florida. This year we stayed tuned to the port's growth and kept providing you with professional service. And the Port is indeed growing fast.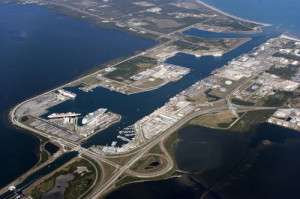 It turned sixty this year and marked the event with the opening of a new tourist center – The Exploration Tower. This new tourist attraction came as a milestone, marking the port's evolution from a fishing outlet to one of the busiest cruise ports in the world. At the official ribbon cutting port officials said that "the tower is a symbol that the port will continue to grow its cruise, cargo and entertainment sectors."
Port Canaveral is already one of the busiest cruise ports in the world. Disney, Norwegian, Carnival and Royal Caribbean all have ships based at Port Canaveral. It is also a port of call for many cruise ships. Last week the port officials announced plans for a new cruise complex. It will be constructed next year at the cost of $ 85 million.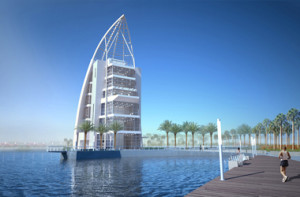 The port also added a terminal in 2012 at a cost of $ 65 million, bringing the total number of berths up to seven. Port authorities are planning four new terminals during the next 10-15 years. One is 2014-2015, one will replace [terminals 3 and 4] in 2016-2017 and then two added terminals likely in 2021 and 2025 based on current trends.
The Port and the city of Orlando hosted the annual AAPA convention on Oct. 13-17. The AAPA Annual Convention is the premier Western Hemisphere gathering of the seaport industry and includes an industry exposition featuring companies in the port services industry. The AAPA annual expo is the place to exhibit to reach top decision-makers from port authorities, marine terminal operators, integrators, engineering firms and key industry executives.
As the year comes to its and, the team of Port Canaveral Transportation assures you that we will keep doing our best during the next 2014. We are looking forward to meet our new clients and to make sure they are having a great trip.